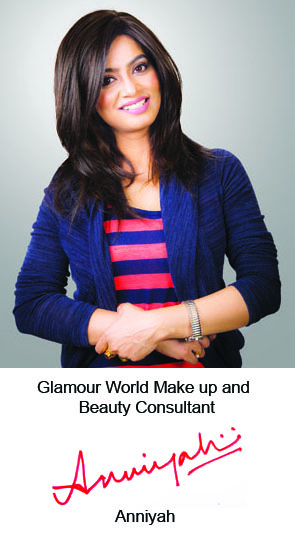 We definitely do have something in common if you are browsing through Glamour World Ayurvedic website and reading my blog here!

Yes, you are right! It is our love and passion for taking care of ourselves the natural way, at least, as much as we can and that's where we bond! Looking our best is serious business after all!


First of all let me introduce myself to those of you who haven't come across our TV shows Diva & Sampurna on Zee Bangla, or we haven't met at one of our Salons or this is the first time you are visiting our site. My name is Anniyah and I am the Makeup and Beauty consultant for your favorite Ayurvedic brand - Glamour World Ayurvedic.


My promise to you all, through this blog is to provide with ideas, ways, facts, etc to the best of my knowledge, so that we all can live a healthier, longer life beautifully.


I will try my best to keep the topics as neatly packed and interesting as possible!

My research, study , gathering facts about health & beauty never stops even though my days are pretty hectic and my 4 year old daughter keeps me on my toes :)
I treasure each moment I spend with her. She is my inspiration, so are you all beautiful people out there!

Since the start in 2005, Glamour World has always been taking strides to bestow us with happy skin, healthy hair = happy us!

Our mission is and will always be to enhance your natural beauty to make you feel and look more confident.


You can always find out about great skin care, hair care tips, trendy makeup looks and much more by following us on Twitter or Facebook